new Metro North
The recently completed Fingal/North Dublin Study took a fresh and comprehensive examination of medium to long term public transport needs of the Fingal/North Dublin region.
The study considered a wide range of possible schemes to serve the public transport needs including previously proposed schemes and potential new schemes.
Following this detailed examination the Authority has recommended that "new Metro North" be developed, running underground from St Stephens Green through Ballymun, under the Airport and on to Swords (by-pass), in order to best meet the future transport needs of this rapidly growing region.
The Authority has commenced initial work on the design and planning stages of 'new Metro North' in collaboration with Transport Infrastructure Ireland (TII), and in line with our Project Management Guidelines.
The key objective of this first phase will be to determine the Emerging Preferred Route. This will be informed by a number of key work streams and studies.
Click on the image below to see Key Facts relating to new Metro North and a Map of the proposed route.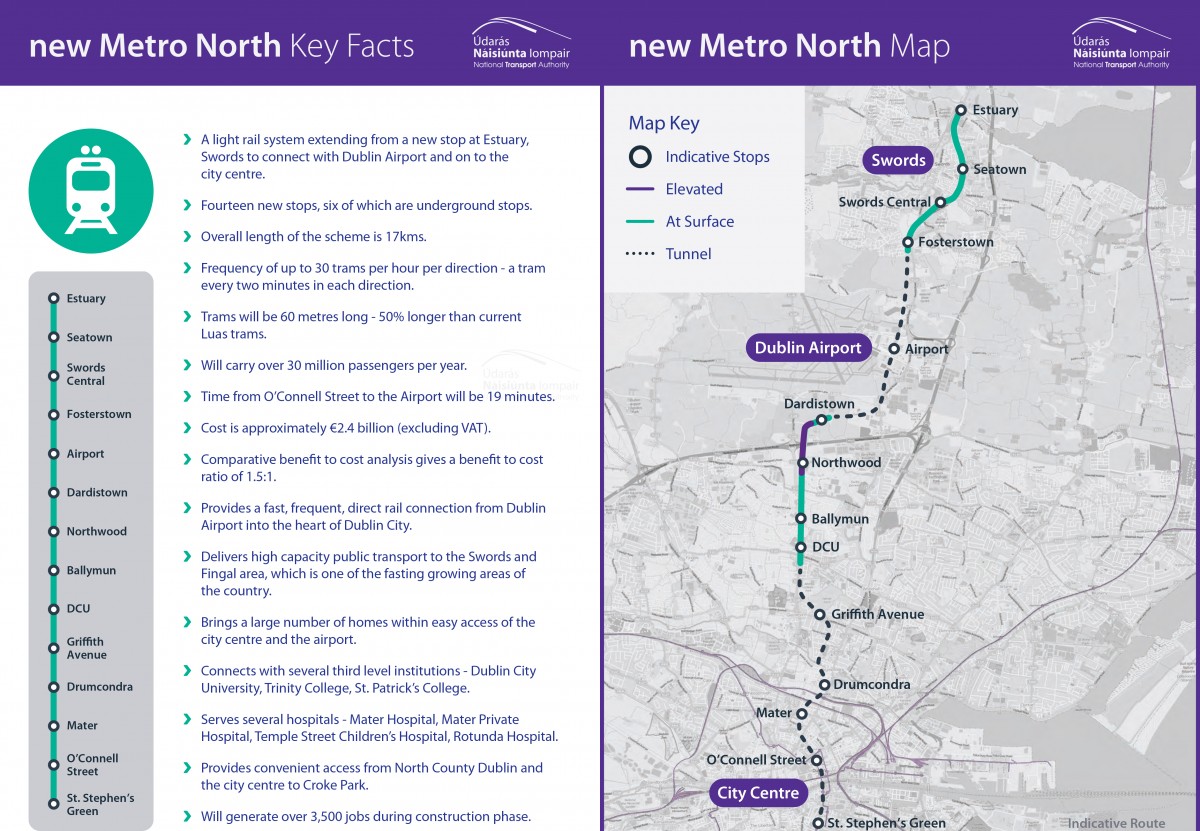 Associated documents
The short-list of 6 schemes put to public consultation in December 2014