Journey Planner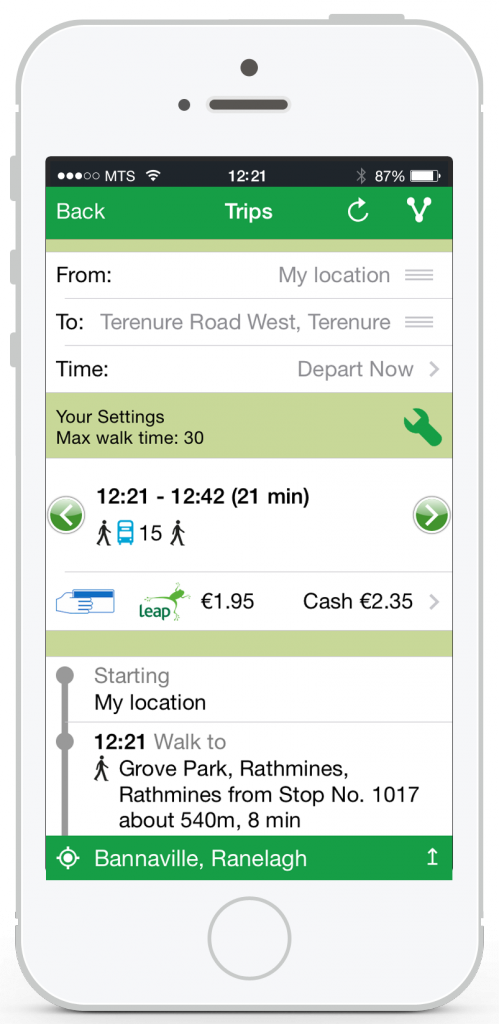 The Journey Planner is available at the following link – www.journeyplanner.transportforIreland.ie. The service helps people plan personal journeys, door-to-door, anywhere in Ireland, using public transport and/or walking and cycling.
The National Journey Planner has Apps specifically developed for Android and Apple Smartphones.
They can be downloaded FREE on your smartphone.
iPhone App: Click here to download from the Appstore
Android App: Click here to download from Google Play