Mid West Region
The Mid West Regional Model (MWRM) is one of five models that comprise the Authority's Regional Modelling System. The MWRM covers the counties of Limerick, Clare and Tipperary and these are modelled in detail.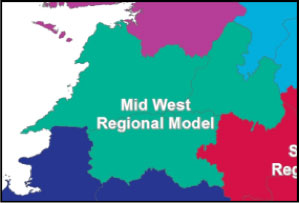 The MWRM is centred around Limerick City and includes 456 zones as follows:
Limerick City zones: 94;
Limerick County zones: 126;
Clare County zones: 131;
North Tipperary County: 77;
External zones: 26; and.
Special zones: 2.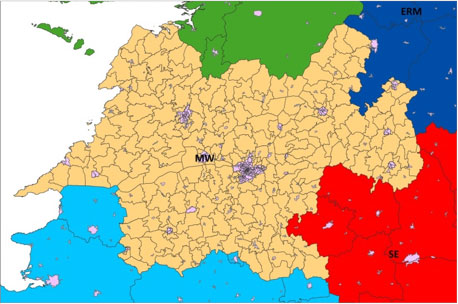 The highway network in MWRM consists of:
9371 assignment nodes;
14070 assignment links;
1318 Priority Junctions; and
87 Signalised Junctions.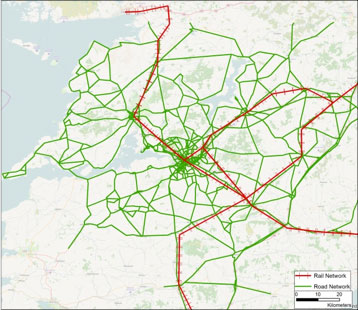 The image shows the wider bus, rail and road network for the MWRM. The public transport network in MWRM consists of:
Rail: 33 services;
Bus Éireann: 162 services; and
Other buses: 53 services.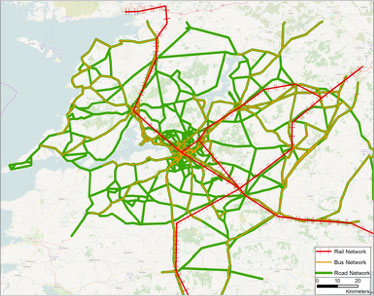 The Development Reports for the MWRM can be viewed below. Please note, appendices are available on request for certain reports.
MWRM Zone System Development Report
MWRM Road Model Development Report
MWRM PT Model Development Report
MWRM Demand Model Calibration Report