Car sharing, also referred as Car Clubs, facilitates several people having access to one (or more) car(s) at different times according to their needs. Car sharing is based on a simple principle: the car is used when needed. If the car is not needed, it can be used by another person. One of the benefits of car sharing is that it saves money on insurance, tax, fuel and maintenance.
Another benefit is that it can reduce the number of car parking spaces, especially for organisations with limited physical space for car parking, and with employees who increasingly don't want to own a car, a car club could be beneficial.
Car sharing can also help reduce traffic congestion and wear and tear on the roads. Reduced congestion leads to decreases in air pollution and energy consumption.
Car sharing is suitable for…
Employees who drive to work because they need their car for occasional business trips i.e. use sustainable modes to travel to work and then car share for business trips.
People who do not own a car, but occasionally need to use one, for leisure or convenience.
People who tend to use their own car on a rare/occasional basis.
People who are considering buying a car.
People who occasionally need to use a different type of car, e.g. a moving van.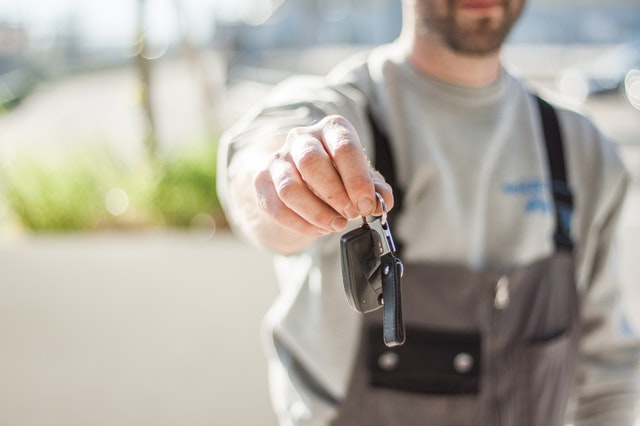 Forms of car sharing
More and more car-sharing initiatives are emerging worldwide. They are roughly divided into cost-sharing neighbourhood initiatives and car sharing organized by car sharing providers (with or without their own fleet).
Car sharing providers
Currently there are several car sharing providers in Ireland. GoCar and Yuko are available for the general public while Enterprise Car Club is focussing on the business travel. GoCar is available in different cities around the country while Yuko is only available in Dublin. Enterprise Car Club is available for any company. For more information you can visit their websites: