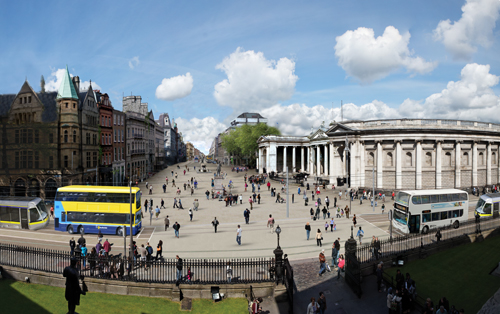 The National Transport Authority has been working closely with Dublin City Council to plan new traffic management measures at College Green and surrounding streets.
The proposals envisage a new civic plaza in College Green and accommodate Luas Cross City movements in both directions, past the front of Trinity College.
Dublin City Council is inviting submissions on these proposals from interested parties, the public consultation launches today (April 11th 2016) and closes on May 24th 2016.
Click here for full details on the consultation and how to make a submission.