Bus stops
Background
The NTA are responsible for funding, installation and maintenance of bus stop infrastructure nationwide. This includes the installation of new TFI poles at all bus stops. This will provide consistency for bus passengers irrespective of where they are in the country or which operator they chose to use.
Approval for stopping locations
Since 1 February 2013 Local Authorities are responsible for the issuing and renewal of approval for the use of bus stops, whether existing or proposed. This is in accordance with SI 12 of 2013 and Section 16 of the Road Traffic Act 2002. Section 16 transfers the responsibilities for the location of bus stops from An Garda Síochána to the Local Authorities.
Consequently, on receipt of a formal offer of a bus route from the National Transport Authority (NTA), a bus/coach operator must also get approval from the relevant local authority for the use of a particular bus/coach stop location, whether this stop is existing or proposed.
Locating bus stops
Mapping of all active bus stops is available at:
Journey Planner | Transport for Ireland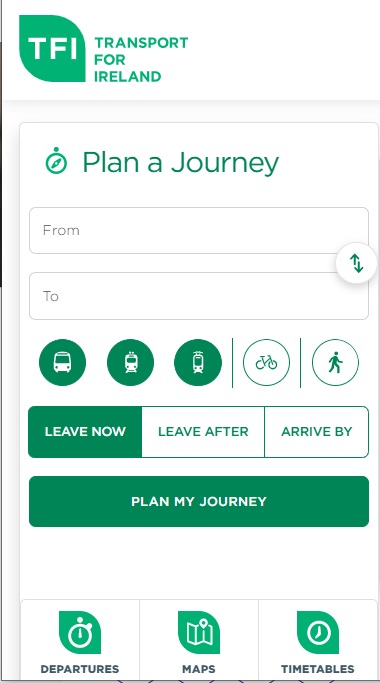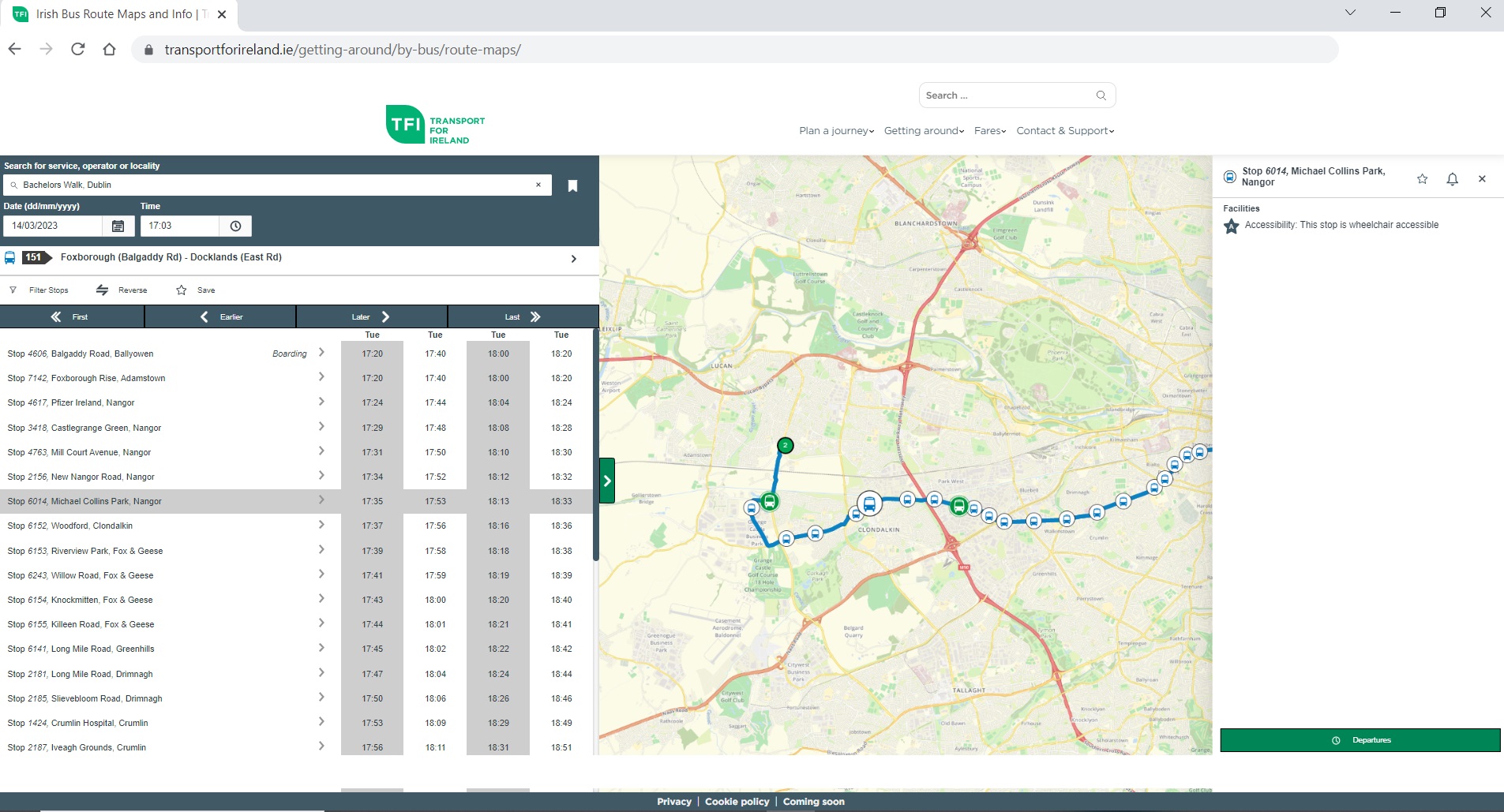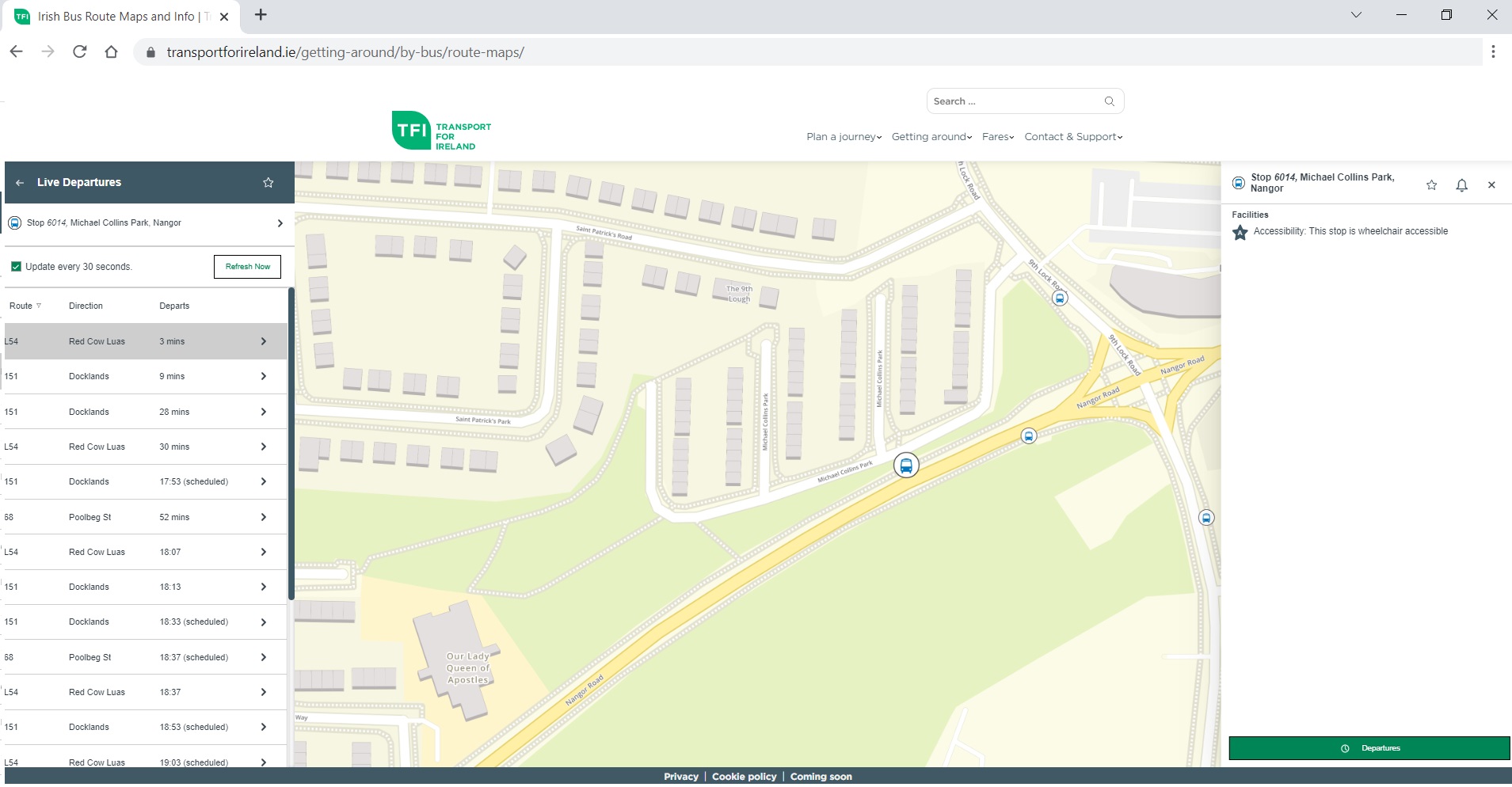 Bus stops Upgrade Programme
As of March 2023, contractors have been appointed and are currently installing new and upgrading existing bus stop infrastructure at approximately 400 locations across the following Local Authority areas, Kildare, Fingal, South Dublin, Dun Laoghaire/Rathdown, Dublin City, Carlow, Offaly, Meath, Louth, Wicklow, & Wexford.
It is anticipated that contracts will be signed in April for the upgrade of a further 200 bus stops in Cork and 130 stops in Galway with works commencing on the ground shortly thereafter.
To report any issues with bus stops
Problems with stops infrastructure or travel information
can be reported to info@nationaltransport.ie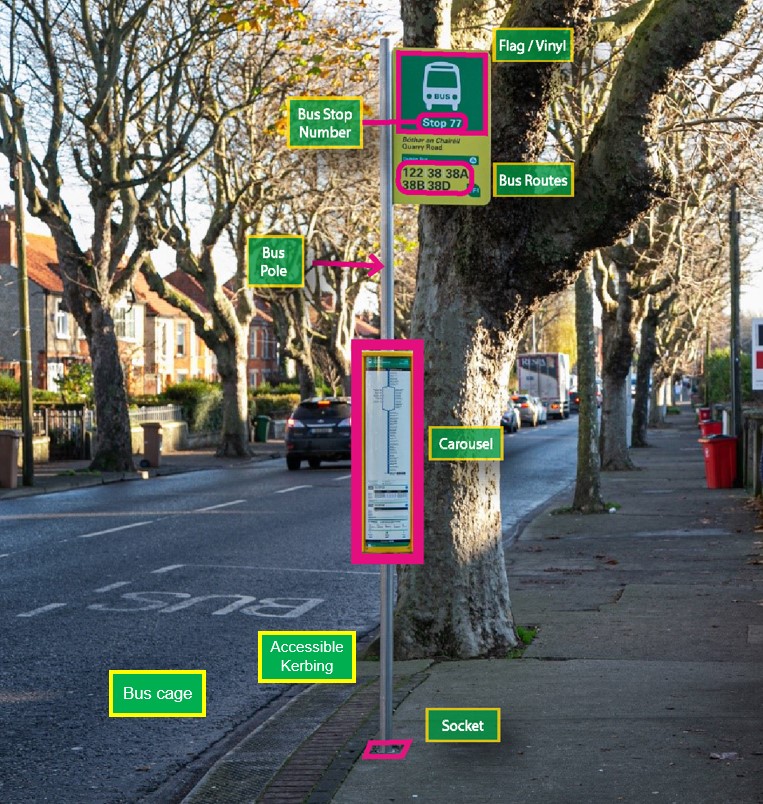 Guidance for Local Authorities, Developers and Contractors
For Local Authorities, Developers or Contractors proposing to temporarily relocate a bus stop, please populate the form here: Temporary relocation of a stop
and return to info@nationaltransport.ie
For Local Authorities, Developers or Contractors installing new bus stop hardstands and retention sockets, please follow the attached Certification Procedure:
Additional Documents and information