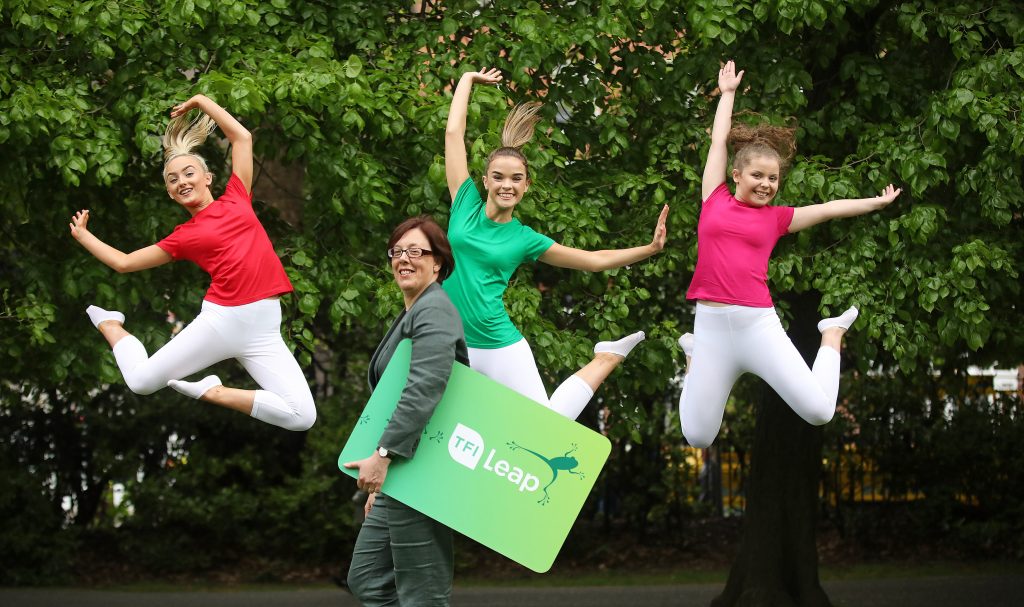 The National Transport Authority today marked the recent sale of the 3 millionth Leap Card, the convenient way to pay for public transport services in Dublin, Cork, Galway, Limerick, Waterford and Wexford.
Of the 3 million cards issued to date, close to 250,000 have been sold in the first four months of 2018 alone.
Since the sale of the first edition over 6 years ago, the Leap Card has enabled 495 million journeys – 63.5 million of which took place from January to April 2018.
The card has emerged as the preferred payment for passengers in many Irish cities, with consumer using it to save 20% on their public transport journeys. In the Greater Dublin Area, some 70% of public transport journeys are now paid using Leap.
Overall the scheme has reached monthly turnover of €23.3 million per month (April 2018) – or over €633 million since its launch.
In welcoming today's celebration, NTA CEO Anne Graham said:
"We are delighted to see the Leap Card reach new heights as sales pass the 3 million mark. Leap has captured the imagination of the travelling public from all the corners of Ireland who now are integrating public transport use into their day-to-day lives.
"Not only are passengers benefiting from discounts of at least 20% in their everyday journeys, they also availing of Leap's increasing functionality. Through the role out of the Leap Card Auto Top-up and Leap 90 Discounts, we have made the scheme even more accessible and easy to use.
"I would encourage those who have not signed up to Leap, to do so today. It is the hassle-free way to pay, eliminating the need to search for change for the bus or train.
"In looking to the future of transport in Ireland, the Leap Card will play an increasingly important role. Under the BusConnects strategy unveiled last year, the NTA has committed to simplifying and streamlining the payment process for bus fares for example. As part of this process, cashless operation will be introduced on all buses with Leap card becoming the preferred alternative.
"We will continue to respond positively to customer feedback, so that new innovations are integrated into the scheme. By doing so, we will ensure that Leap continues to grow as the safe payment method of choice for consumer who are increasingly moving to public transport modes."
Fun facts related to the Leap Card scheme include:
If you placed 3 million Leap Cards end-to-end, they would stretch 255km, the distance from Dublin to Westport;
If you stacked 3 million Leap Cards in top of each other, they would reach 2,280 metres, or equivalent of about 18 Dublin Spires.
For more information on the Leap Card see the website www.leapcard.ie.