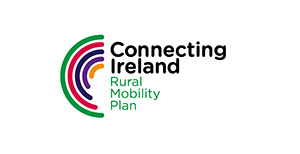 It is part of the Connecting Ireland Rural Mobility Plan, which is a major national public transport initiative developed and funded by the National Transport Authority (NTA) as part of the Transport for Ireland (TFI) Network.
Route 171
Route 171, is the first of two routes, in a planned phased roll out of new TFI Local Link and Bus Éireann bus services in Cavan, Monaghan and Louth which will offer a consistent route, provide a higher combined frequency of bus services, quicker journey times from Dundalk to Carrickmacross, later journey times and a new Sunday service.
The existing Bus Eireann 166 service will be replaced by the new Local Link 171 service
The existing Bus Eireann 166 service will be replaced by the new Local Link 171 service and new regional Bus Eireann 170 service.
Route 171 will operate between Shercock and Dundalk, via Carrickmacross and Inishkeen. Route 170 will operate between Dundalk and Cavan, via Carrickmacross, Kingscourt and Bailieborough but will not operate via Inishkeen or Shercock. As a result of the proposed changes, there will be more frequent services operating between Carrickmacross and Dundalk.
The new route 170 service will be launched later in the autumn. The existing Bus Eireann 166 service will not be withdrawn until the new route 170 service is operational. Following the withdrawal of the existing 166 route, there will be no direct bus services between Shercock and Cavan on Monday, Wednesday and Friday. Passengers travelling between Shercock and Cavan will have to transfer between route 171 and route 170 at Carrickmacross.
Route 171 will operate five return services Monday to Saturday and four return services on Sundays and Bank Holidays between Dundalk and Shercock via Inishkeen and Carrickmacross. The route will be serviced by two fully accessible electric vehicles, which will deliver a cleaner, quieter and more comfortable journey for passengers.
It will provide people from those areas with sustainable public transport options to access employment, education, retail, social services and onward travel connections from Dundalk Train and Bus Stations.
Speaking ahead of the launch TFI Local Link Cavan Monaghan Manager Padraic Smyth said: "We are very excited about the introduction of this service, not only for what it brings to the communities, but it will be the first service in Cavan Monaghan to be operated using electric vehicles.
"In partnership with the NTA, we support the Government's Sustainable Mobility Policy and believe this new service and enhancements to existing services in Monaghan complement this policy and it will contribute to reducing Co2 emissions in the transport sector. This development also aligns with the local Active Travel Programme which provides alternative modes of transport for people in rural villages in Monaghan."
TFI Local Link Cavan Monaghan is delighted to have been the first to offer passengers, Leap and TFI Go App facilities on Rural Regular Services in 2022, and passengers on the new 171 service can also avail of these ticket options, which are now more affordable than ever, due to the reductions implemented by Government in April of this year.
For route and timetable information, 047 51840 or visit www.locallinkcm.ie
To learn more about the five year Connecting Ireland Rural Mobility Plan visit: www.nationaltransport.ie/connecting-ireland/