TFI Local Link Wexford Wellingtonbridge to New Ross
TFI Local Link Wexford is launching a new bus service, which will improve connectivity between Wellingtonbridge and New Ross, from Monday 21th of August 2023.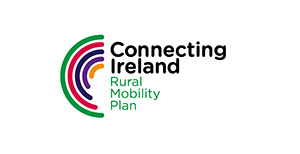 This new route is part of the Connecting Ireland Rural Mobility Plan which is a major national public transport initiative developed and funded by the National Transport Authority (NTA) as part of the Transport for Ireland (TFI) Network.
Route 392
Route 392 will operate five daily return services seven days a week. The new route will provide late evening and peak-time services for commuters and will offer enhanced connectivity to villages and areas such as Ballycullane, Gusserane, Newbawn and Ballinaboola.
The service will also offer improved connectivity to regional bus services and the wider TFI Network, with connections to New Ross via Gusserane and Newbawn.
Speaking ahead of the launch, TFI Local Link Wexford, General Manager MaryB O'Leary said: "TFI Local Link Wexford is thrilled to provide a daily service on route 392 to New Ross Town and surrounding villages. The addition of two evening services on Friday & Saturday, is welcomed by both rural and town communities.
"Route 392 brings to eight the number of seven day a week public transport services that TFI Local Link Wexford provides in the county. We will continue to work with the NTA to expand this network further which will provide more public transport options for more people around Co. Wexford.
"In addition to the seven day services we also provide over 60 one and two-day services across the county, many of these provide a door to door option which is ideal for those in the more remote areas of Co. Wexford."
Additional Information
For route and timetable information contact TFI Local Link Wexford visit www.locallinkwexford.ie
To learn more about the five year Connecting Ireland Rural Mobility Plan visit: www.nationaltransport.ie/connecting-ireland/