TFI Local Link Wexford is improving bus services to frequently connect Wexford Town with Rosslare Europort, the gateway to Europe and a key transport hub for the South East, from Wednesday 12th July 2023.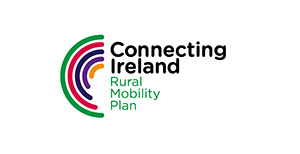 This enhancement is part of the Connecting Ireland Rural Mobility Plan which is a major national public transport initiative developed and funded by the National Transport Authority (NTA) as part of the Transport for Ireland (TFI) Network.
Route 387 will now operate 15 daily return services, seven days a week. The improvements will mean a morning and late evening bus service and a peak-time service for commuters.
Better connectivity to and from Wexford Town and Rosslare
It will provide better connectivity to and from Wexford Town and Rosslare for onward travel; connecting with sailings at Rosslare Europort and in Wexford town connecting with public transport services to New Ross, Waterford, Gorey and Dublin by bus and rail. The service will also provide improved connectivity to Wexford General Hospital and the SETU Campus Wexford.
Rosslare Strand & Rosslare Europort
The route, which takes in Rosslare Strand, will allow locals and visitors to experience the fantastic coastal beaches, explore Co. Wexford's many walks, hikes, historical sites and family friendly attractions. The route will also connect with Rosslare Europort, one of Ireland's leading ports and a gateway to Europe for the freight and tourist industries.
Speaking ahead of the launch, TFI Local Link Wexford, General Manager Mary B O'Leary said: "Route 387 Wexford to Rosslare is a very busy route and we are delighted to announce the service frequency enhancements that will better serve the Wexford and Rosslare areas providing vital connections for education, employment, leisure and onward travel."
For route and timetable information contact TFI Local Link Wexford on 053 901 1828 or email wexford@locallink.ie or visit www.locallinkwexford.ie
To learn more about the five year Connecting Ireland Rural Mobility Plan visit: www.nationaltransport.ie/connecting-ireland/