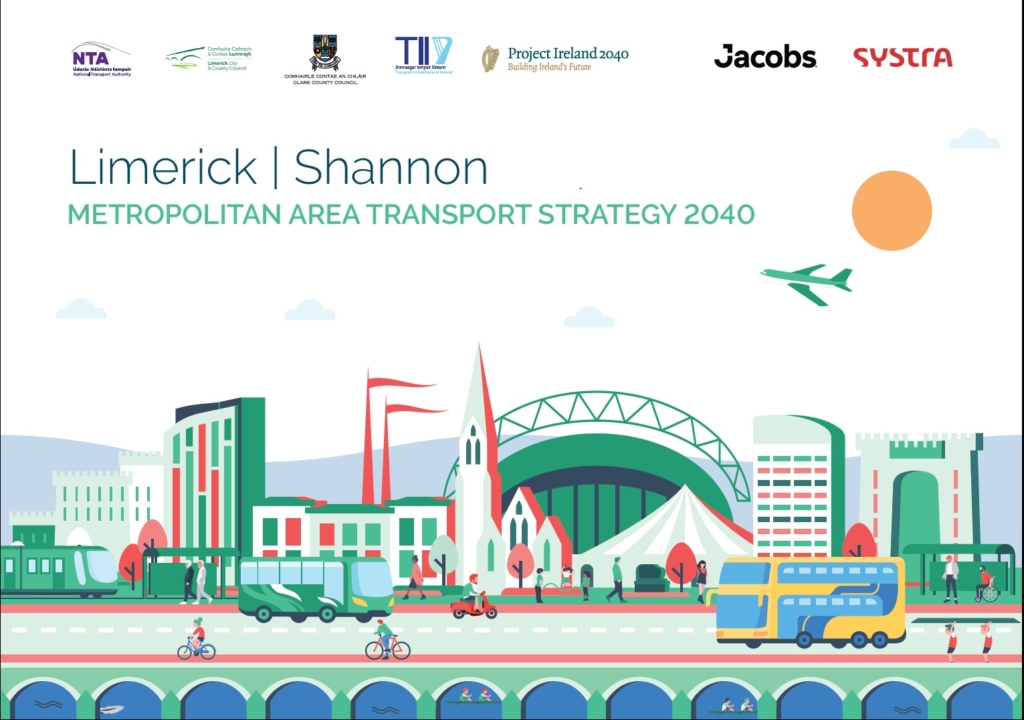 LIMERICK | SHANNON METROPOLITAN AREA TRANSPORT STRATEGY
The National Transport Authority has published the Limerick Shannon Metropolitan Area Transport Strategy (LSMATS).
This Strategy sets out the framework for the delivery of the transport system required to further the development of the Limerick Shannon Metropolitan Area as a hub of cultural and social development and regeneration; as the economic core for the Mid-West; as an environmentally sustainable and unified metropolitan unit; as a place where people of all ages can travel conveniently and safely; and a place that attracts people, jobs and activity from all over Ireland and beyond.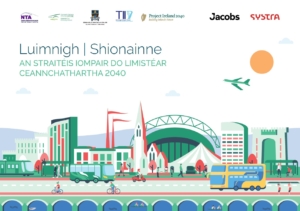 The LSMATS was prepared by the NTA in collaboration with Limerick City and County Council, Clare County Council, and Transport Infrastructure Ireland. The cooperation of Irish Rail was also a key input.
The LSMATS was subject to 2 full rounds of public consultation during its preparation, and extensive appraisal and assessment throughout its development. As such, the LSMATS comprises a comprehensive approach to transport planning in the Limerick Shannon Metropolitan Area for the strategy period based on a high level of technical and policy-based analysis and incorporating feedback from the public consultation processes.
The final report and supporting documentation is available to download here:
File type

PDF

File size

– 11 MB
File type

PDF

File size

– 10 MB
Background Documents