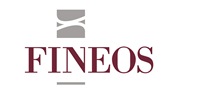 FINEOS moved offices from Lower Pembroke Street to EastPoint in Clontarf in August 2013. In advance of staff arriving at the new offices, the following facilities were put in place to encourage staff to try alternative more healthy modes of transport.
Covered secure parking for 50 bicycles
10 showers and changing facilities.
60 Lockers
Drying rooms
Hair dryers
3 FINEOS Bikes for staff use at lunchtime
In March 2014, 19% of FINEOS employees reported that they usually cycle to work with a further 7% reporting that they usually walk to work on a regular basis. This number increased significantly over the summer months. FINEOS employees have participated in the 2014 Smarter Travel Cycle Challenge and Smarter Travel Pedometer Challenge.
Before we moved offices we carried out a survey asking employees what facilities they most wanted to see at our new offices. Showers and changing facilities were the big requests along with a room to host classes such as yoga, kettle bells, Pilates etc. We worked with our project team to provide all of the above and feedback from staff has been overwhelmingly positive with far more staff now engaging in physical activity both on the way to work and during the working day.
Patricia Hewitt, Manager – Facilities & Travel