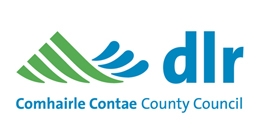 Why your organisation is promoting more sustainable travel?
To improve staff health, reduce absenteeism and reduce travel costs
How your plan is implemented?
Through a part-time Sustainable Travel team, supported by a Steering Group and the DLRCC Bike Users Group
Is your organisation doing anything unique or inventive in the area of travel planning?
Planning to expand the DLRCC bike fleet (of 5 bikes) by introducing electric bikes in Autumn 2011
Looking to develop a staff travel charter, whereby employees commit to using alternative travel modes for at least one day a week. The Charter will mainly focus on cars drivers but also those who live within 5km of their workplace.
What successes have you had with your Travel Plan?
Ongoing reduction in rented parking spaces – 32% reduction in spaces between 2009 and 2010 with 57% reduction in costs
139 of our 1100 staff have availed of Cycle to Work scheme (almost 13% of the workforce)
Tips for other organisations looking to undertake this work
Get management buy in early and get management involved in events
Regular publicity can raise awareness levels of the benefits if sustainable travel;
Gerry Flaherty, Chartered Engineer, Senior Executive Engineer, Transportation Planning & Sustainable Travel, Dun Laoghaire Rathdown County Council (2011).